You are here
Main events calendar
Past Events

31 May 2021 - 31 May 2021
Online Event
Fertility forecasts are a vital element of population and labour force forecasts, and accurate fertility forecasting is essential for government policy, planning and decision-making regarding the allocation of resources to multiple sectors, including maternal and child health, childcare, education and housing. The course is conducted by the Charles University for potential producers of population forecasts from CSOs national ministries, sectoral reserach institutes and academia.
Details

27 May 2021 - 27 May 2021
Facebook LIVE (@unfpa.eecaro)
How do policies in the workplace impact gender equality and choices for families? Join UNFPA for a public conversation on this important and timely topic, "What's Next: Expanding Choices Through Family-Friendly Policies," on Thursday, 27 May at 3 p.m. GMT+3. The event will take place via Facebook Live.
Details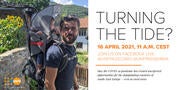 16 April 2021 - 16 April 2021
Facebook LIVE (@unfpa.eecaro and @UNFPAinSerbia)
The UNFPA Regional Office together with UNFPA Serbia are convening a participatory panel discussion featuring leading experts, activists, researchers, journalists, and national and international development partners, as well as the report's authors, to discuss ways in which these new opportunities can be harnessed. 
Details
Pages