Ensuring rights and choices for all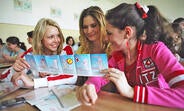 15 October 2019
5 things you learn in sexuality education
Learning about sexuality is an integral part of growing up. Age-appropriate comprehensive sexuality education helps children and young people understand their changing bodies and feelings, and develop safe, healthy, satisfying relationships with others. But comprehensive sexuality education is too often missing from school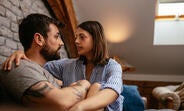 26 September 2019
5 ways men can get in the game
Family planning and safe sex should be a team effort between couples, but most men are sitting on the side-lines. While overall use of modern contraceptives worldwide doubled between 1970 and 2015, the rates for men's use of contraception have remained constant since the 1980s, according to a report by UNFPA partner Promundo.
26 August 2019
Helping midwives save mothers' lives in Uzbekistan
KANLIKUL, Uzbekistan — Darigul Kholmurodova and her family were having breakfast one morning when her pregnant daughter-in-law started to feel unwell. "She was just lying there and crying," Darigul recalls. "Immediately after I finished milking my cow, I took her to the hospital." At the maternity hospital, they found the

UNFPA held a global consultation in June 2019 in Antalya, Turkey, to accelerate efforts...

Ten key trends related to implementing the ICPD Programme of Action as its 25th...