You are here
Events
Main events calendar
Past Events
25 November 2019 - 25 November 2019
Global
Message from Dr. Natalia Kanem, Executive Director of UNFPA, on the International Day for the Elimination of Violence against Women, 25 November 2019
The crime of rape is a severe human rights violation, yet it remains widespread around the globe.
Sexual violence is an epidemic that thrives in times of conflict and during emergencies, once the rule of law and criminal justice systems collapse and, far too often, rape is wielded as a weapon of war.
Details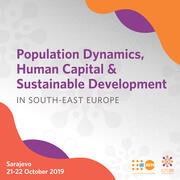 21 October 2019 - 22 October 2019
Sarajevo, Bosnia and Herzegovina
The scale and speed of demographic change in South-East Europe has been significant. Countries and territories in the region face what is often perceived as a 'population crisis'. Highly skilled people of reproductive age are leaving home to look for better opportunities elsewhere. Among those who stay, fertility rates are below are significantly below population-replacement levels. The social and economic implications of an ageing population are becoming increasingly apparent, and these trends have raised alarm among politicians, economists and the public.
Details
11 October 2019 - 11 October 2019
Global
GirlForce: Unscripted and unstoppable on the road to Nairobi and beyond!
Statement by UNFPA Executive Director Dr. Natalia Kanem on the International Day of the Girl Child, 11 October 2019
Details
Pages