ISTANBUL, BURSA and ESKİŞEHİR, Turkey — Since the conflict in Syria began eight years ago, more than 3.6 million people have found refuge in neighbouring Turkey, among them 1.6 million women and girls.
With funding from ECHO, the European Commission's European Civil Protection and Humanitarian Aid Operation, as well as the governments of Japan and Sweden, UNFPA has established 35 Women and Girls Safe Spaces in cities around Turkey to provide sexual and reproductive health services and social support to female refugees.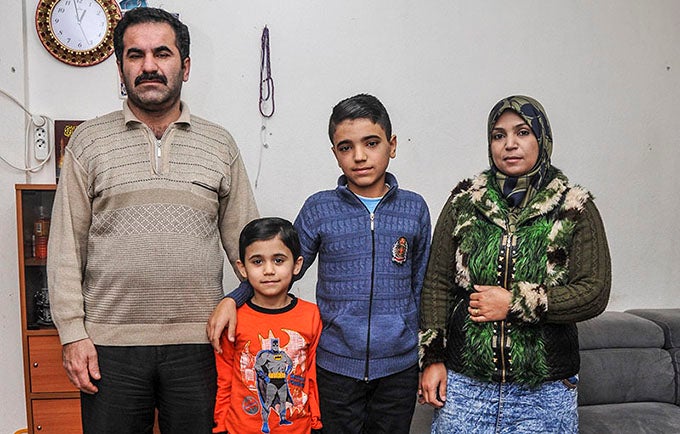 In March, journalist İpek İzci and photographers Selçuk Şamiloğlu and Recai Güler from the Turkish daily newspaper Hürriyet visited three of these Safe Spaces, in the cities of Istanbul, Bursa and Eskişehir, with UNFPA Turkey representatives to hear the stories of some of the Syrian women who have received support and services at these centres.
While some described conditions of deprivation and experiences with discrimination, others expressed gratitude at the warm welcomes they have received from their Turkish neighbours. As of the end of May 2019, the Women and Girls Safe Spaces have reached more than 450,000 beneficiaries with sexual and reproductive health services and 465,000 with services and support related to gender-based violence.
The articles from which these photos and quotes have been excerpted were originally published in Turkish by Hürriyet Pazar, the newspaper's Sunday supplement, on 10 March 2019. The interviews first appeared in English on UNFPA Turkey's website. All interviews were conducted by İpek İzci and photographs taken by Selçuk Şamiloğlu (in Istanbul and Eskişehir) and Recai Güler (in Bursa).