Sudden emergency situations can threaten the lives, livelihoods and long-term well-being of affected populations. A number of countries in the Eastern Europe and Central Asia region are prone to humanitarian emergencies caused by conflicts or natural disasters. UNFPA works to provide comprehensive sexual and reproductive health services in crisis settings. Humanitarian crises increase women's vulnerability to unwanted pregnancy, sexually transmitted infections and HIV, hazardous pregnancies and sexual violence and exploitation. UNFPA seeks to make motherhood as safe as possible during emergency situations and help those who want to delay or avoid pregnancy and provide care before, during and after delivery. These essential services are a vital component of basic health care, with the consequences of poor reproductive health often exacerbated in emergency settings.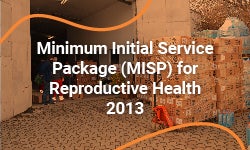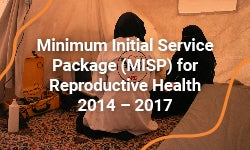 The Minimum Initial Service Package (MISP) for Reproductive Health is a priority set of life-saving activities to be implemented at the onset of a humanitarian crisis. The programme, supported by UNFPA, is designed to address the reproductive health needs of populations in the earliest phases of emergencies in order to: prevent and respond to sexual violence; prevent excess newborn and mother illness and death; reduce HIV transmission; and plan for comprehensive reproductive health services. UNFPA helps to strengthen countries' ability to respond effectively to a humanitarian situation with a focus on the integration of the Minimum Initial Service Package for Reproductive Health into national emergency preparedness plans. In addition, UNFPA aims to strengthen the capacity of coordinators in the region as trainers and support trained national institutions in advocating for the inclusion of the programme into national contingency plans.
The world has seen increased numbers of refugees and migrants, many of whom are adolescent boys and young men travelling alone. These boys on the move experience multiple forms of marginalization, often facing violence, abuse and insecurity. At the same time, they have competencies and skills that can be unleashed to mitigate the challenges they face. It is against this backdrop that Boys on the Move works to provide potentially life-saving information and build competencies in boys and young men experiencing changing and challenging circumstances.