CHISINAU – An online platform providing real-time data on cases of Coronavirus disease (COVID-19) in the Republic of Moldova was launched today. The dashboard is based on a global platform and was adapted for Moldova by a local developer at the request of the Ministry of Health, Labour and Social Protection with extensive support of UNFPA, the United Nations Population Fund, in collaboration with the World Health Organization (WHO) and the Office of the UN Resident Coordinator in Moldova.
"This platform will help us monitor the COVID-19 epidemic in real-time in our country. The data will be updated every 24 hours as soon as it is available. Thus, every person from Moldova, but also other countries, will have access to the latest statistics on Coronavirus in our country", said Viorica Dumbrăveanu, Minister of Health, Labour and Social Protection.
The ArcGIS COVID-19 global platform on which the Moldova dashboard is based is a joint product of the John Hopkins Institute (USA) and Esri company (USA) currently being used in dozens of countries around the world to monitor the Coronavirus epidemic.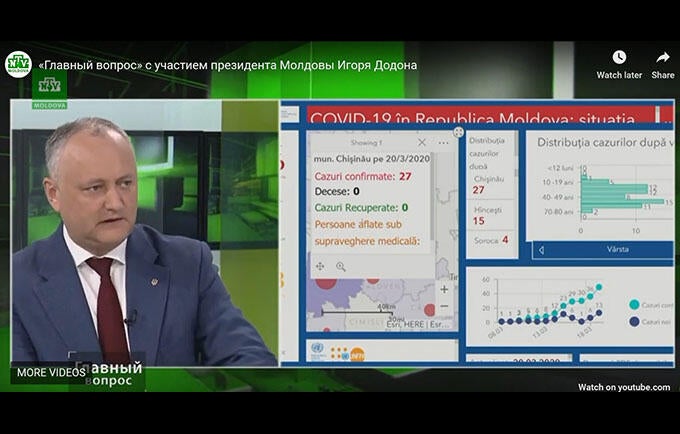 In Moldova, the platform will monitor several indicators, including the number of confirmed and suspicious COVID-19 cases, the number of deaths, and the number of people who have recovered. The data are disaggregated by age, sex, geographical location, time of registration of the case (day/month), including confirmed cases among pregnant women, which allows a detailed understanding of the situation.
"The availability of quality statistical data on the affected population, including people from vulnerable groups and pregnant women, is essential in emergencies. This platform will not only provide real-time data to inform the general population, but will also provide the evidence needed for developing effective response measures," said Nigina Abaszada, UNFPA Representative in Moldova.
Simon Springett, the UN Resident Coordinator in Moldova, added: "We must ensure that every person receives the support they need at this challenging time. The United Nations will continue to support the Government of the Republic of Moldova in the fight against the Covid-19 pandemic, both now and looking ahead."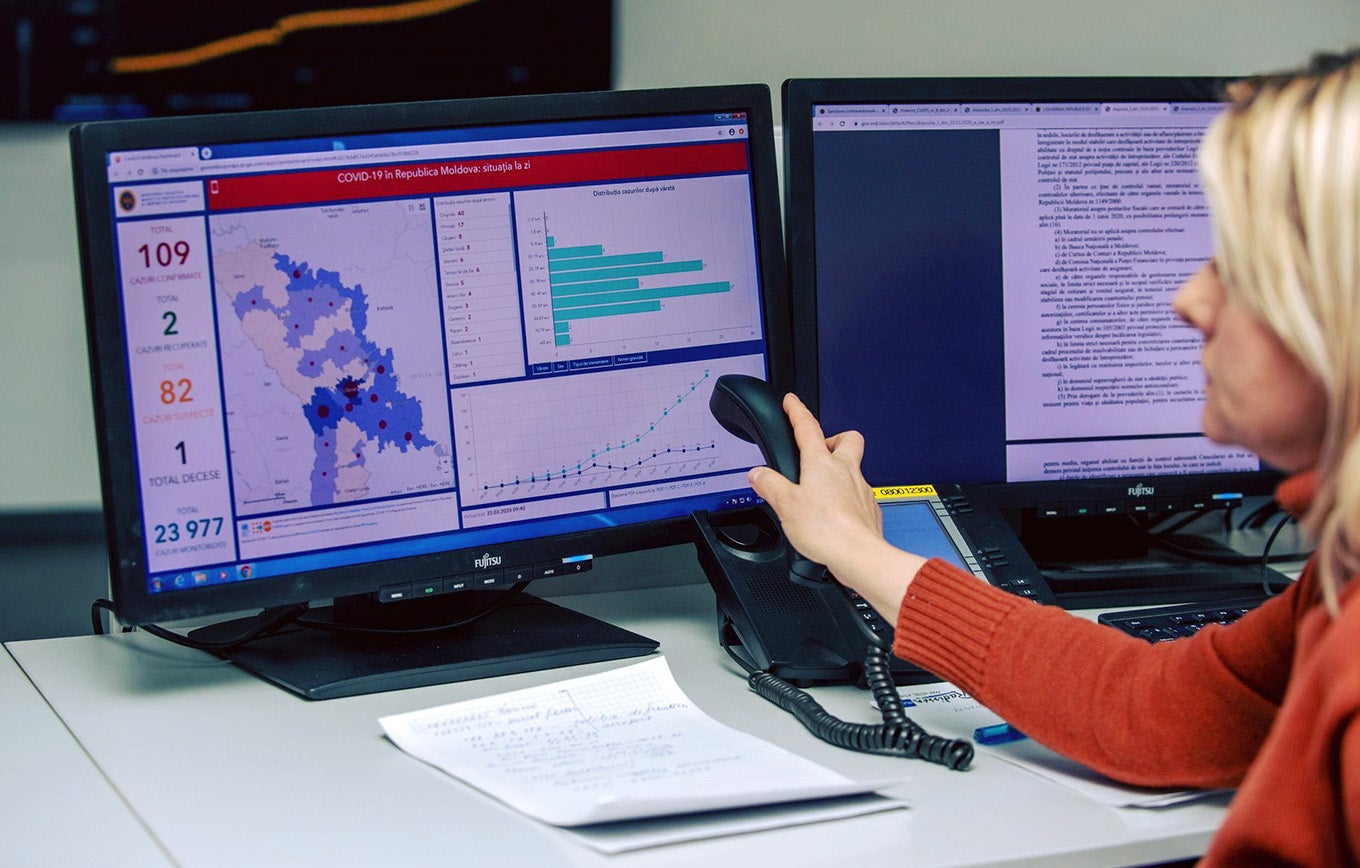 The platform on the situation of COVID-19 in the Republic of Moldova is available on the website of the Ministry of Health, Labour and Social Protection by clicking the banner that reads "COVID-19 în Republica Moldova: situaţia la zi."
It will work around the clock and can adjust upon request with new features and indicators.
For contact:
Veronica Istrati, Ministry of Health, Labour and Social Protection, Tel. 022-268-811
Irina Lipcanu, UNFPA Moldova, lipcanu-denuta@unfpa.org