ISTANBUL -- Aleksandra Chichikova, the first-ever Miss Wheelchair World and an advocate for the health of women with disabilities, has been appointed member of a new High-Level Commission monitoring progress to promote women's health and rights.
Comprised of advocates, experts and activists, the Commission was established today to help ensure that the commitments made at the November 2019 Nairobi Summit on ICPD25 stay on track.
Born in Belarus in 1993, Chichikova has been using a wheelchair since a spinal injury in 2011. In 2017, she was crowned Miss Wheelchair World at a pageant held in Poland by the Only One Foundation, which advocates for every woman's ability to reach her social, career and personal goals.
Collaborating with UNFPA to promote sexual and reproductive health and rights for women with disabilities is an important part of Chichikova's life. She addressed these topics as a speaker at the global summit on ICPD25, the 25th anniversary of the International Conference on Population and Development.
In her work in Belarus, Chichikova also partners with public and state medical organizations in order to improve the level of service for women with disabilities. Through her efforts, maternity hospitals have been equipped with gynaecological examination chairs accessible for women using wheelchairs. Her goal is to erase stigma around people with disabilities so they are treated as equal members of society.
Chichikova holds a bachelor's degree in psychology and social pedagogy, works as an IT project manager, and since 2015 has performed in theatre productions addressing social problems.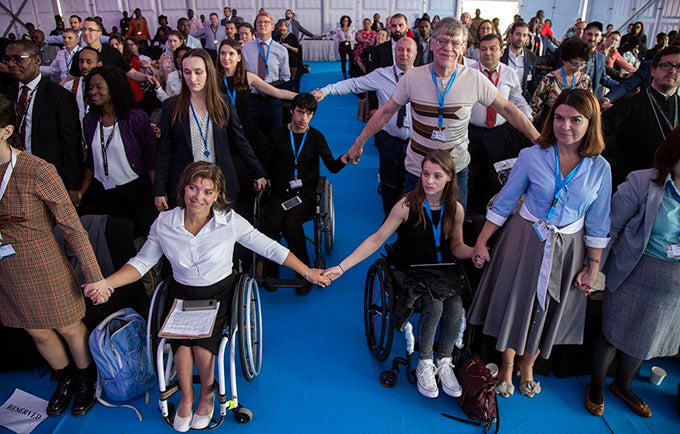 The Nairobi Summit secured billions of dollars in commitments from governments, the private sector, foundations and others. It rallied support to achieve "three zeros" – zero unmet need for family planning, zero preventable maternal deaths, and zero gender-based violence and harmful practices – by 2030.
The Summit was convened by UNFPA, the United Nations sexual and reproductive health agency, and the governments of Denmark and Kenya 25 years after the landmark International Conference on Population and Development. That 1994 event culminated in a global agreement that sexual and reproductive health and rights are a necessity for growth and prosperity. But progress in securing these rights has stalled, as the COVID-19 pandemic is blocking access to essential services such as family planning and antenatal care.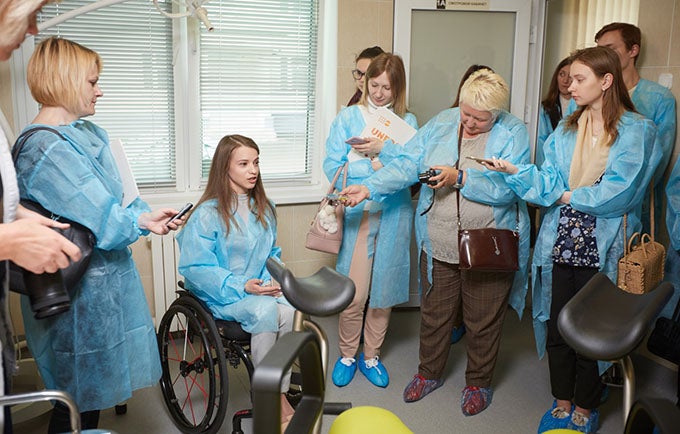 Like the delegates at the Nairobi Summit, the membership of the High-Level Commission is radically inclusive. Its members range from former heads of state to grassroots activists and youth (see full list of members here).
The Commission will monitor and report on progress towards fulfilling the 1,250 commitments made at the Nairobi Summit, and in particular the 12 global commitments contained in the Nairobi Statement on ICPD25. It will also make recommendations for removing bottlenecks so that the sexual and reproductive health and rights community can maintain its momentum towards achieving a world of rights and choices for all.
More information about the High-Level Commission, its members and activities can be found here: https://unf.pa/hlc