ISTANBUL — Canoeing, hiking and nights around the campfire are staples of the summer-camp experience. But another activity proved equally popular with adolescent campers in the Geok Dere mountains outside of Ashgabat, Turkmenistan: learning about sexual and reproductive health.
"The campers were very enthusiastic and asked a lot of good questions," says Aygozel Muhammedova of Y-PEER Turkmenistan. She was one of dozens of young volunteers who travelled to 14 summer camps in July to raise awareness among their peers about healthy lifestyles, the consequences of bad habits, and HIV/STI prevention through roleplaying activities, quizzes and contests. "It was so much fun that even camp counsellors and staff asked if they could take part in our games!" Muhammedova says.
The summer-camp outreach by Y-PEER, a UNFPA-supported global network of youth peer educators, was just one of many activities organized across Eastern Europe and Central Asia for this year's World Population Day, which focused on how investments in family planning empower individuals and help societies develop.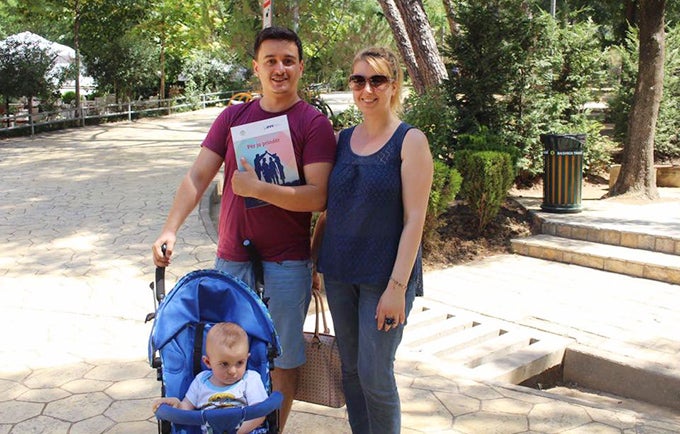 A young family in Albania with a brochure on family planning. Photo: 'Youth Voice' Network in Albania
In Albania, members of UNFPA's "Youth Voice" network distributed informational pamphlets about family planning at a local park, while Y-PEER Albania volunteers helped lead trainings for young people from marginalized communities about family planning and contraceptive methods.
In Belarus, UNFPA created a video featuring interviews with five people from different walks of life about what family planning means to them. "There are many different stories, but they all have one thing in common: the desire to be loved and create a family based on equality," said Xenia Tyrsikova, a make-up artist interviewed for the video.
Five people talk about what family planning means to them in this video by UNFPA Belarus.
The importance of equality and cooperation within families was underscored in a light-hearted way in Armenia, where family members from different neighbouring towns competed as teams in three-legged races and other relay games. In Uzbekistan, World Population Day was celebrated with an open-air festival near Tashkent that featured swimming competitions, quiz contests, chess tournaments and running races to highlight healthy lifestyles.
Amid all the fun and games, sobering messages were imparted too. "Voluntary family planning helps prevent serious complications and deaths during pregnancy and childbirth, and enables women to contribute to improving their families' living standards and achieving the country's development goals," said Gulnora Akhmedzhanova, head of the Department of Medical Services of Tajikistan's National Reproductive Health Centre, speaking during UNFPA-organized World Population Day events.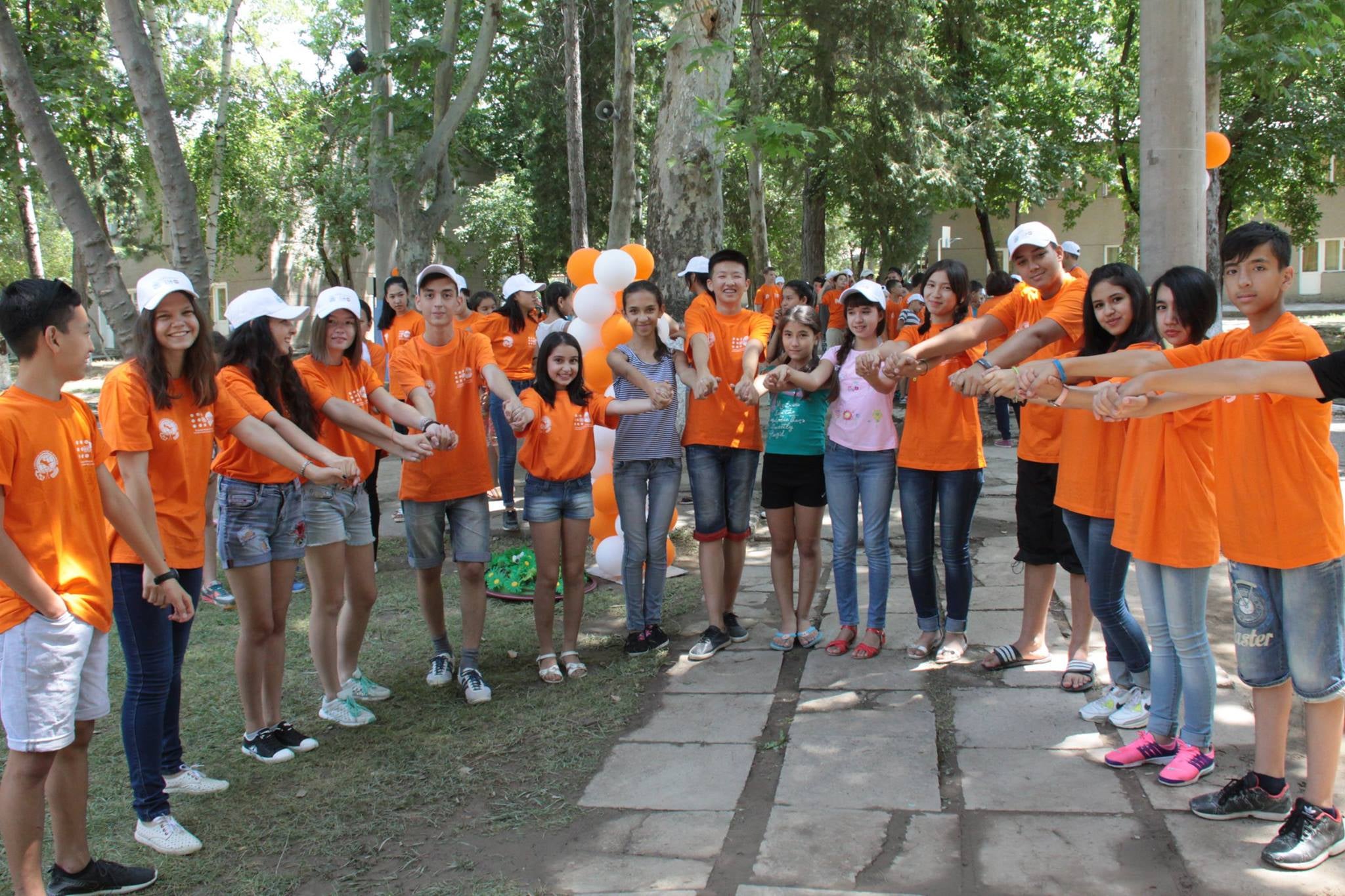 Youth in Uzbekistan celebrate World Population Day at an open-air festival near Tashkent. Photo: UNFPA Uzbekistan
In Bosnia and Herzegovina, healthcare professionals participated in a UNFPA-organized roundtable discussion of how family-medicine teams can help provide better family-planning services; the importance of accurate data related to sexual and reproductive health; and the need to advocate jointly for comprehensive sexuality education.
Across the Eastern Europe and Central Asia region, 17 million women have an unmet need for modern contraceptives, a situation that contributes to higher rates of adolescent pregnancy and unsafe abortions compared to Western Europe, higher risks of maternal deaths and delivery complications, growing incidence of STIs and infertility, and a rapidly rising number of HIV infections. UNFPA is working with governments in the region to make sure marginalized and otherwise under-served people have access to quality reproductive health and family planning services – access that doesn't just benefit individuals, but entire societies.