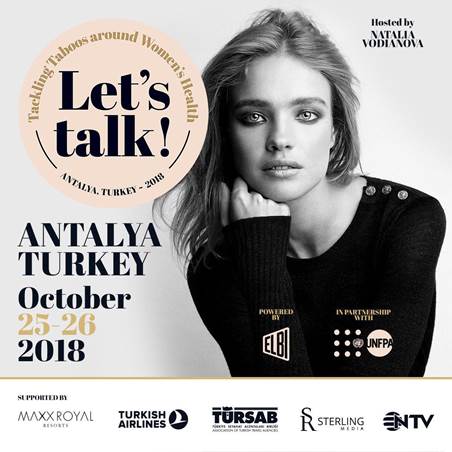 Stigma and taboos around women's health remain pervasive in most societies. Their effects have serious negative consequences and can put lives at risk. Taboos around menstruation, for example, can lead to women not having access to hygiene products, embarrassment to take part in school or sports activities, and risking infections and other complications. Taboos around health education can lead to young people not knowing how to protect themselves from HIV and other sexually transmitted infections, or early pregnancy.
Stigma around the sexual and reproductive health of persons with disabilities can lead to a lack of options and maternal health services for women with disabilities. And stigma related to domestic violence can result in women not seeking help despite being in an abusive relationship. There are many other harmful manifestations of stigma and taboos around women's health that affect women's role in society and individual life trajectories.
This event, hosted by Natalia Vodianova, ELBI co-founder philanthropist, campaigner & model, and powered by ELBI in partnership with UNFPA, will bring together thought leaders, influencers, activists and global policymakers who are challenging taboos, stigma and discrimination, with the goal of showcasing success stories and galvanize further progress on women's health and gender equality.
For more information, visit the official Let's Talk Event page.