You are here
Main events calendar
Past Events
11 July 2014 - 11 July 2014
Global
Statement by Dr. Babatunde Osotimehin, United Nations Under-Secretary-General and UNFPA Executive Director
Today's 1.8 billion young people are a powerful force, individually and collectively. They are shaping social and economic realities, challenging norms and values and building the foundation of the world's future. 
Details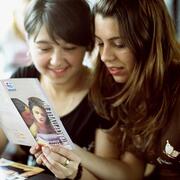 11 June 2014 - 13 June 2014
Prague, Czech Republic
Two decades after the adoption of the landmark Cairo Programme of Action by the 1994 International Conference on Population and Development (ICPD), and a year before the expiration of the Millennium Development Goals (MDGs) in 2015, a wealth of material is available in Eastern Europe and Central Asia on the progress that has been made and the gaps that still exist in putting the ICPD agenda and the MDG goals into practice.
Details
23 May 2014 - 23 May 2014
Global
Statement by Dr. Babatunde Osotimehin, United Nations Under-Secretary-General and UNFPA Executive Director
NEW YORK - The theme of this year's International Day to End Obstetric Fistula, "Tracking Fistula – Transforming Lives," reflects an important step forward in eradicating this preventable condition, which affects an estimated two million women and girls in developing countries.
Details
Pages