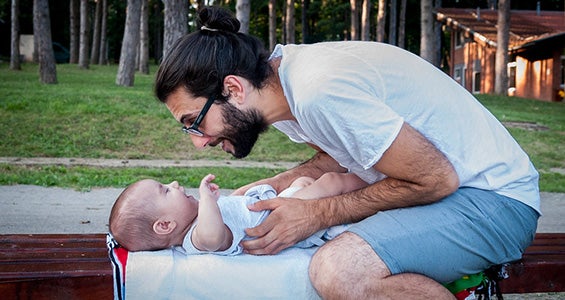 The Population Policy Atelier: A dynamic response to demographic shifts
In response to increasing concerns about demographic shifts in the region, UNFPA's Regional Office for Eastern Europe and Central Asia is facilitating the development of tailor-made policy responses that are grounded in the best possible evidence and international standards for human rights. Its Population Policy Atelier initiative brings together policymakers who seek to address demographic shifts with some of the world's leading experts on the subject, part of the long-standing work that UNFPA has been doing in the region to support countries in designing and implementing rights-based population policies suitable for the 21st century.
Many countries in Eastern Europe are encountering rapid demographic change marked by very low fertility, out-migration, population shrinking and ageing. In recent years, a growing number of these countries have turned to UNFPA for assistance in assessing the challenges they face and formulating policy responses: How to deliver services, including health and education? How to address barriers to child-rearing in a way that helps women and men realize their desired fertility? How to address drivers of migration and create opportunities for people in their home countries?
UNFPA continues to work throughout the region to support the development and implementation of sound, holistic population policies that are demand-driven and evidence-based. This support includes broad knowledge-sharing as well as collaboration with universities and think tanks to develop regional guidance and research papers on issues including low fertility, contraceptive use, ageing and family-friendly policies. It also includes policy dialogue and advocacy, drafting of laws and national action plans, cost-effective analysis, advocacy for the adaptation of laws, census support and the sharing of good practices.
As the UN's population agency, UNFPA is committed to extend this support.
The Population Policy Atelier is a prime vehicle to translate state-of-the art analyses of challenges into concrete, actionable and rights-based policy responses that are true to the principles of the ICPD Programme of Action and Agenda 2030. It is also a crucial and effective mechanism for partnering with a wide range of stakeholders to ensure the delivery of coherent and consistent assistance to countries. By bringing together policymakers from countries that share similar demographic concerns and fostering dialogue between them — and with experts from various disciplines — the Population Policy Atelier facilitates exploration of different ways of looking at their concerns, learning from each other's experiences, and thereby identifying different approaches to solutions that they can implement back home.
Resources:
Global Demographic Dividend Atlas (brochure)
Global Demographic Dividend Atlas (dynamic website)
Shrinking Populations in Eastern Europe
Policy Responses to Low Fertility: How Effective Are They? (Working Paper No. 1)
Low Fertility: A Review of the Determinants (Working Paper No. 2)
Sustainable Cities, Human Mobility and International Migration
Population Dynamics in Georgia - An Overview Based on the 2014 General Population Census Data
Assessment Report of the National Strategic Programme on Demographic Security of the Republic of Moldova 2011–2025