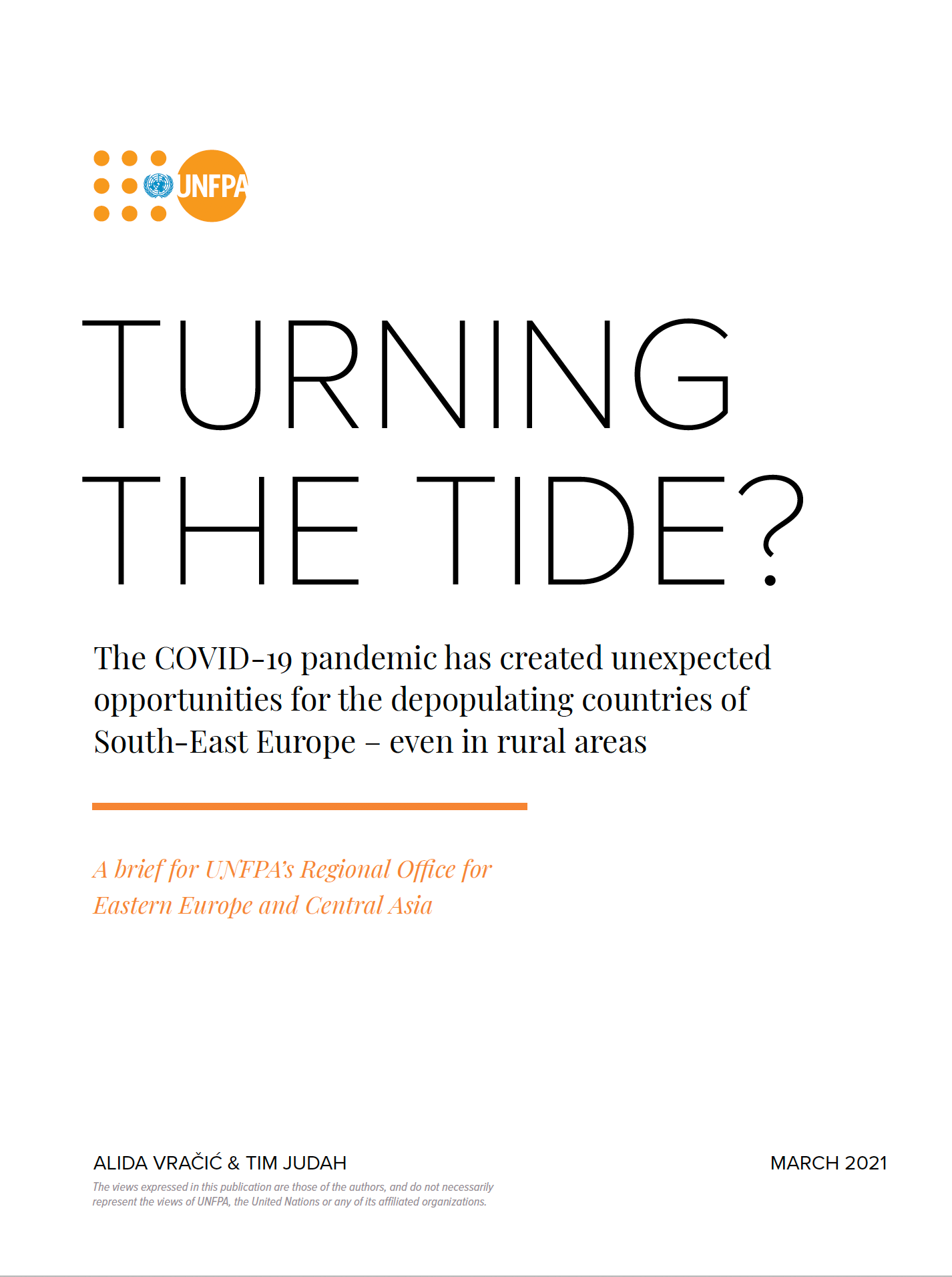 Technical Reports and Document
Turning the Tide?
The COVID-19 pandemic has created unexpected opportunities for the depopulating countries of South-East Europe – even in rural areas
No. of pages: 21
Publication date: March 2021
Author: Alida Vračić & Tim Judah
A brief for UNFPA's Regional Office for Eastern Europe and Central Asia.