Van, TURKEY - "A lot of girls who get married at an early age don't go to school and they don't receive enough information about their health," said Helin İnce, a young woman, from Karlıyamaç village in Van, eastern Turkey.
Four months ago, Helin, who is 19 years old, was expected to marry like other girls and young women in their teens in Karlıyamaç. However, Helin's life changed when her uncle, the head of the village, introduced her to the Prevention of Child Marriage Project. Although Helin is still in high school, she now works as a health mediator on the project to prevent child, early and forced marriage.
"I know what it is like from my own experience," said Helin. "I didn't know much about the harm of early marriage."
The legal age of marriage in Turkey is 18. Children can marry at the age of 17 with the consent of their parents. However, early marriage is still common in Turkey, especially among poorer families and in rural areas. One in five women were married before they were 18 years old. Of those, one in every three became a mother as a child.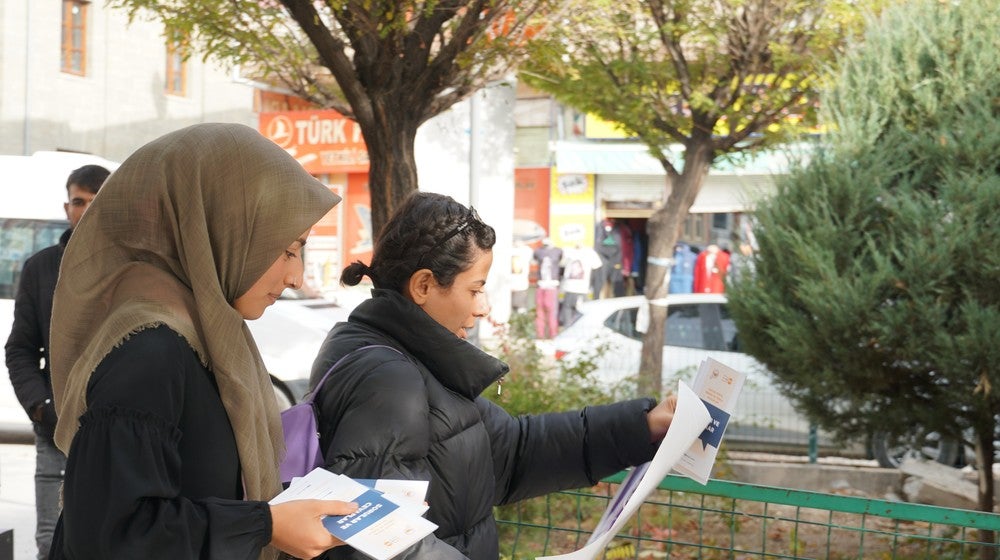 Child marriage directly threatens girls' health and well-being. Marriage is often followed by pregnancy, even if a girl is not yet physically or mentally ready. Adolescent pregnancy significantly increases the risk of complications in pregnancy or childbirth. When girls marry, they are often forced to drop out of school so they can assume household responsibilities. Girls who leave school have worse health and economic outcomes than those who stay in school, and eventually their children fare worse as well.
The Prevention of Child Marriage Project is run by UNFPA, in cooperation with Life Cooperative for Women, Environment, Culture and Enterprise and with financial support from the Sabancı Foundation. The project started in Nevşehir, central Turkey in 2019 and has been operating in Van since 2021. Trained health mediators, like Helin, go door-to-door to talk to families, shopkeepers and workers to talk about the health risks associated with child marriages.
For Helin, these visits have a transformative effect.
"After we leave their houses, they talk about what we have said to them," she said. "The girls realize that they have rights, that early marriages cause harm and their parents begin to think that it would be better not to do this to their children. I am very happy to see this change."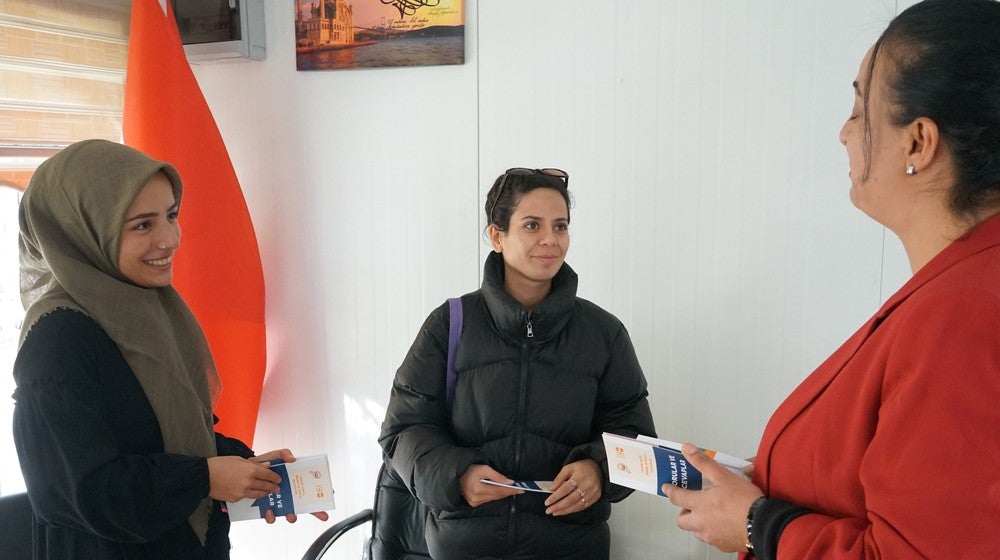 The Prevention of Child Marriage Project reaches hundreds of people in the remotest areas of Turkey to prevent child, early and forced marriages by raising awareness about the health risks and consequences, establishing comprehensive intervention mechanisms at the local level and supporting all children and young people to achieve their full potential.
"When a child marriage is planned in the village, women and girls come and ask me if we can do something about it," Helin said. "In this way, we recently helped a very young girl avoid being married by her parents."
Not only does Helin help improve the health and life expectations of girls in Karlıyamaç, but she is also a positive role model for her peers and the younger girls in the village.
"When I leave the houses I visit, the ideas of the girls I meet there change," she said. "After seeing me, they say, 'Helin can do this. If I study too, I can be like her.' When they ask, 'How can I achieve this too?' I tell them to believe in themselves. I will fight against early marriage with all my strength."