UNECE Regional Conference on ICPD@25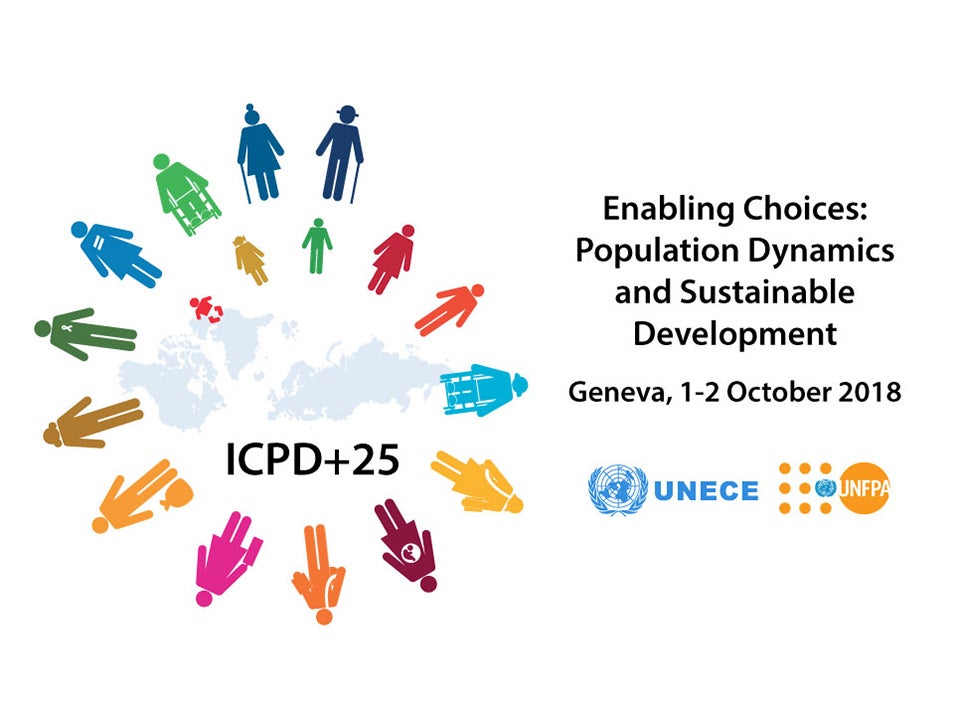 Ahead of the 25th anniversary of the ground-breaking International Conference on Population and Development (ICPD) and its Programme of Action in 2019, the Regional Conference will assess progress and identify gaps in the implementation of the ICPD Programme of Action in the UNECE region.
It will focus on key actions for implementation and address the wider policy concerns related to:
Population dynamics and sustainable development;
Families, sexual and reproductive health over the life course; and
Inequalities, social inclusion and rights
Organized jointly by UNECE and UNFPA, the Conference further aims to strengthen the linkages between ICPD and the 2030 Agenda for Sustainable Development and reaffirm commitment to implementing the ICPD Programme of Action in the region.
A report covering trends and developments since the last review in 2014 will inform discussions at the Conference. The report and the Conference outcome, in the form of a Rapporteurs' summary, will feed into the global review to take place at the 52nd Session of the Commission on Population and Development (CPD) in 2019.
Participants are requested to complete the registration form at the link below by 5 September 2018.
Please note that Conference registration is only open to UNECE Member States official delegations, representatives of international organizations, NGOs under active consultative status with the United Nations Economic and Social Council (ECOSOC) and invited experts.