UNFPA: Delivering a world where every pregnancy is wanted,
every childbirth is safe and every young person's potential fulfilled.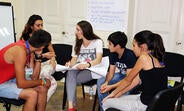 17 October 2017
Breaking taboos around reproductive health for rural youth in Georgia
TBILISI, Georgia — Like many other girls from rural villages in Georgia, Elene* didn't learn much about her reproductive health as an adolescent. The only topic her mother discussed with her was menstruation. Before she married at age 16, Elene had never visited a gynaecologist, and her husband was the first person to tell her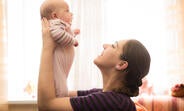 17 October 2017
Overcoming barriers to parenthood in Belarus
MOZYR, Belarus — When Anya Shevko, 29, became pregnant, she had to weigh herself at a purchasing centre for recyclable materials because the maternity clinic in her city did not have suitable scales. Even visiting the clinic at all was difficult, because Anya is in a wheelchair – and so is her husband, Zhenya, 36. But the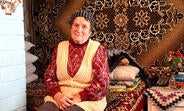 10 October 2017
New learning initiative to help older people in Moldova say 'yes' to active ageing
BAHRINESTI, Moldova — "My greatest wish is to be healthy and see my children who live in Russia. I know that I have to be socially active for this," says Tatiana Chiveri, age 72. She and other older residents of Bahrinesti will have new opportunities to stay active and engaged thanks to a learning project set to be launched in
Guidance for police who provide assistance/services to GBV victims/survivors
A regional stocktaking exercise to mark the 15th anniversary of the Madrid International...
Why do many women with disabilities give up on having a family?
Maya and modern contraceptives