UNFPA: Delivering a world where every pregnancy is wanted,
every childbirth is safe and every young person's potential fulfilled.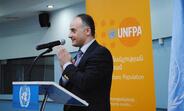 19 February 2015
UNFPA Armenia presents results and future plans to stakeholders
YEREVAN - The UNFPA Armenia Country Office held a stakeholder meeting 18 February 2015 at which the UNFPA Armenia 2010-2015 Country Programme Evaluation Report and the UNFPA Armenia 2016-2020 Country Programme were presented and discussed.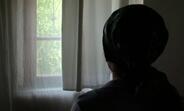 13 February 2015
Child marriage: 'Worse than a nightmare'
ISTANBUL, Turkey – "It was a nightmare. Maybe even worse than a nightmare." That is how Beyza,* 19, described her experience of marrying at the age of 13.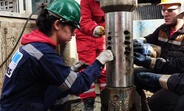 Empowering young people in Albania
The Power of 1.8 Billion
Family planning and population growth
18 years of UNFPA in Russia
Breaking the cycle of poverty in Bosnia