UNFPA: Delivering a world where every pregnancy is wanted,
every childbirth is safe and every young person's potential fulfilled.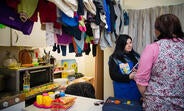 2 December 2016
Helping displaced families in Ukraine feel safe again
KHARKIV, Ukraine – Driven from their home in Donetsk by threats and attacks after conflict erupted in eastern Ukraine, Tetiana* and her family hoped to restart their lives in a new city, but the tensions of the past followed them.
1 December 2016
New tools help protect key populations from HIV
BISHKEK, Kyrgyzstan – Harassment, discrimination, public shaming, and even violence are daily realities for men who have sex with men (MSM) in the Eastern Europe and Central Asia region – realities that often keep them from accessing critical HIV and STI prevention, treatment, care, and support.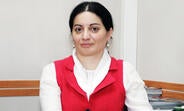 14 November 2016
Health professionals on scholarships bring good practices back home
TBILISI, Georgia – It wasn't easy to talk about reproductive health when Lela Shengelia was growing up in Georgia in the 1970s and 1980s. 'As the joke went back then, "There is no sex in the Soviet Union,"' the physician-turned-policy-maker says with a laugh.
UNFPA in the Kyrgyz Repbulic
Ending violence against women & girls
Gender-biased sex selection in Georgia
SDGs Explained: Good Health and Well-being