UNFPA: Delivering a world where every pregnancy is wanted,
every childbirth is safe and every young person's potential fulfilled.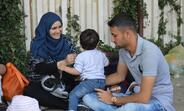 22 September 2015
In Europe's refugee crisis, women need reproductive health care
UNITED NATIONS, NEW YORK/ISTANBUL – With hundreds of thousands of refugees and migrants moving from Greece through the Balkans to reach Western and Northern Europe, the countries along the transit routes need urgent support to ensure that women and girls have access to life-saving sexual and reprodu...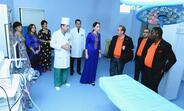 27 August 2015
UNFPA Executive Director visits Turkmenistan
ASHGABAT, Turkmenistan — New opportunities for cooperation, particularly in the areas of reproductive health and investments in youth, were on the agenda during UNFPA Executive Director Dr. Babatunde Osotimehin's recent official visit to Turkmenistan.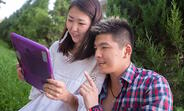 13 August 2015
Sexuality education comes to Kyrgyzstan
BISHKEK, Kyrgyzstan – Twelve-year old Aigul,* in eastern Kyrgyzstan, locked herself in a school bathroom and contemplated suicide. When her teacher came to investigate, Aigul confessed that she had ignored her mother's warning not to play with boys.
SDGs Explained: Good Health and Well-being
GBV in Kazakhstan (Russian)
Adolescent pregnancy (Russian)
Happy Fatherhood in Kyrgyzstan
Georgian men & gender equality