UNFPA: Delivering a world where every pregnancy is wanted,
every childbirth is safe and every young person's potential fulfilled.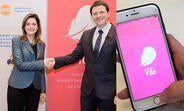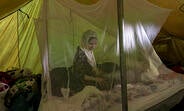 19 January 2018
Empowering local first responders to reach refugee and migrant women
ATHENS, Greece/UNITED NATIONS, New York – Over two years ago, Greece became the centre of a refugee and migration crisis, with hundreds of thousands of people streaming into the country, many of them risking death to escape war, persecution and deprivation. In 2016 alone, some 173,000 people arrived in Greece, overwhelming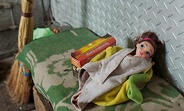 22 November 2017
A story of gender-based violence
Violence against women and girls is the most pervasive human rights abuse in the world, affecting every country and community.

Rationale for implementing formal sexuality-education programmes in school-based...

An overview of the key steps in advocating for comprehensive sexuality education in...
No vacancies currently available