UNFPA: Delivering a world where every pregnancy is wanted,
every childbirth is safe and every young person's potential fulfilled.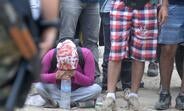 20 January 2016
Report: Refugee women at risk of sexual violence
NEW YORK/GENEVA — Oumo*, a young woman from sub-Saharan Africa, is fleeing persecution that has left her brother-in-law dead and her sister missing. Fearing for her life, she made the dangerous and difficult journey to Europe where she is hoping to find asylum and safety.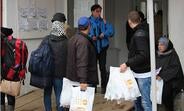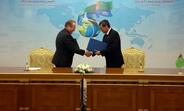 SDGs Explained: Good Health and Well-being
GBV in Kazakhstan (Russian)
Adolescent pregnancy (Russian)
Happy Fatherhood in Kyrgyzstan
Georgian men & gender equality