UNFPA: Delivering a world where every pregnancy is wanted,
every childbirth is safe and every young person's potential fulfilled.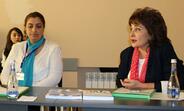 15 January 2015
Uniting in Azerbaijan to combat gender-based violence
SUMQAIT/BAKU, Azerbaijan – Eliminating gender-based violence was the focus of a series of events held in Azerbaijan in late November and early December, including a first-of-its-kind discussion specifically looking at the impacts of such violence on children.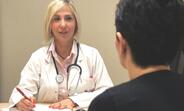 14 January 2015
Helping healthcare workers respond to gender-based violence
ISTANBUL – Six European countries are embarking on a major initiative to strengthen health-sector capacities to identify and respond to gender-based violence, guided by materials developed by UNFPA's Regional Office for Eastern Europe and Central Asia (EECARO) and Women Against Violence Eu...
17 December 2014
Coordinating efforts to reduce maternal, infant and child mortality
ISTANBUL – Scaling-up efforts to improve the quality of maternal, newborn and child health care and reduce mortality rates among mothers, infants and children in Eastern Europe and Central Asia was the focus of the first meeting of a newly-established inter-agency coordination body in Istanbul on 9-10 December 2014.
The Power of 1.8 Billion
Family planning and population growth
18 years of UNFPA in Russia
Breaking the cycle of poverty in Bosnia
Revisiting the Promise of Cairo